October 2022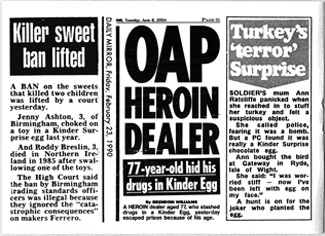 1989/2017, 7x10cm, 32pgs.


The first section of whipping jumpy squirts is 18 riotous, multicolour pages of
text-based badges, many previously unseen, made in tiny quantities or only
distributed at specific events. The second part is a 10 page, 2250 word
typewriter poem/concrete poem, which gives the book it's title. This mammoth,
grid formation text piece was created in 1994 and appears in print for the first time.
Each copy of whipping jumpy squirts is slightly different,
ink colours and page order were repeatedly changed during production.
A5, 32 pgs, 2014/2019, digital stencil print/Risograph, numbered edition of 250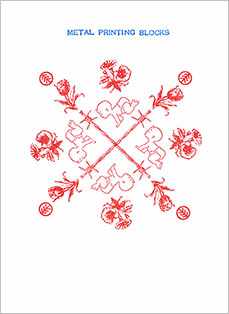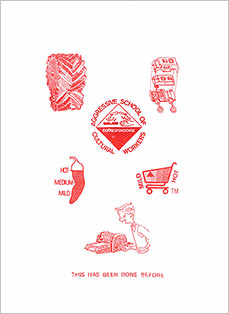 This book features every rubberstamp in my collection, 250 accumulated over 45 years.
From family heirlooms to those made last month, everything's here. Meticulously
stamped by hand and divided into classified sections; bought new, secondhand, gifts
trades & swaps. etc, and a full-colour section. Red ink throughout, turquoise for the titles.
The first copies of this book were made in 1994-1995, and now 22 years later
I've finally printed all the pages necessary to complete and update the edition!
Free Product Update all copies can be returned for updating.
21x15cm, 250 copies, 80pgs, perfectbound, 2017,



OUT OF STOCK... MORE SOON...


All prices include postage. mark@markpawson.uk