October 2022

Reproductions of my handwritten bookshelf divider cards - 82 categories printed on
coloured card, the titles shown above give you a good idea of the diversity of what's on
the shelves. Over the last couple of years I have been slowly, gradually sorting out my
book collection, this series of cards is the result - and I've decided to share them with you!
Set of 82 A5 cards + Title card with a short essay, packaged in a screen
printed cardboard box, 23.5 x 16.2 x 2 cm, 2015, open edition.

Starting with a big stack of secondhand maps of the UK, I've repeatedly printed over them
- building up multiple layers of symbols and imagery. There's new towns - fed with fresh
food from the adjacent greenhouses, acres of forests and orchards, thousands of wind
turbines, I've built hundreds of museums, art galleries, bookshops, libraries and reopened
Post Offices but there's also surveillence cameras everywhere...
"everybody's mapping nowadays" is simultaneously idealistic and practical, decorative
and critical. Plus there's Alien visitations, Geodesic dome clusters, flower bombing,
symbol salad and logo clutter, buried treasure and easter eggs. Screenprinted by hand
with hand-drawn elements, laserprint and stickers, each copy is slightly different.
Mark Pawson, 2012, edition of 120+ 20 Artists Proofs 38 pgs, 20 x 12.5 cm, french-fold
pages, handsewn with muticoloured thread, signed and numbered.
REDUCED - 50%/£17.50 OFF ORIGINAL PRICE!

PAPER PAPER
These books are made out of the wrappers from reams of photocopier paper and
also the wrappers used to package paper and card when it's delivered by the
paper merchant/wholesaler, which I've collected/hoarded for several years.
Mark Pawson 2007 - 2021, 14.5 x 14.5 cm, 26 pages, handsewn, signed & numbered,
each copy is unique.
Most copies were numbered /300, but less than 100 copies were made.
DISCONTINUED - Last Copies Available...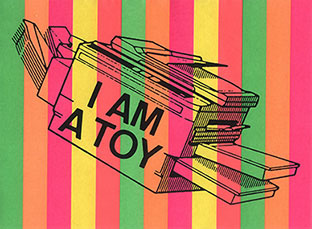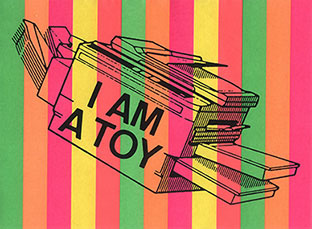 PHOTOCOPIER PROPAGANDA PRINTS
When I was 16, I somehow managed to get permission to be the only kid in School
allowed to use the photocopier which was in a locked room only accessible to teachers,
and I haven't looked back since then! These prints boldly celebrate the instant production
made possible by photocopiers and the creative potential of the photocopying process.
They're designed to be displayed in groups of 3, 6, 9... as shown above.
220 x 274mm, Laserprint on 'Dazzle' fluoro paper, Edition of 48 (6 variants),
signed and numbered on reverse, 2016


All prices include postage. mark@markpawson.uk